Kitchen Remodels – New Plumbing- Repairs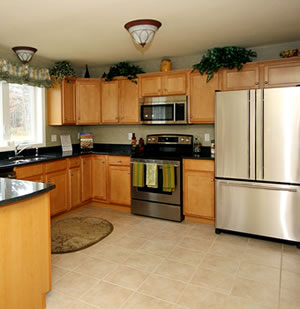 The decision to remodel your kitchen is one of the best investments you can make for your home. When done properly, your new kitchen remodel not only increases the value of your home, makes entertaining a joy, but improves the overall living experience for you and your family.
Whether you plan to work directly with a local contractor or do some of the work yourself you will eventually need the services of a qualified plumber. Waukesha Plumbing can assist with all of your kitchen remodel plumbing needs.
We perform a variety of services including sink, faucet and fixture installation, garbage disposal installation, dishwasher installation, ice-maker water line installation or re-piping.
Another common service needed during kitchen remodels is to disconnect and reconnect gas stoves or other gas appliances. Most tradesman recommend you leave this up to a certified plumber.

Make your kitchen remodel dreams come true, contact the experts at Waukesha Plumbing today!
Or Call (262) 224-8377
Serving Waukesha, Milwaukee, Walworth and Jefferson Counties
Service Area Includes:
Waukesha Plumbing proudly serves Waukesha, Milwaukee, Walworth and Jefferson Counties including:

Satisfaction Guarantee
At Waukesha Plumbing your satisfaction is our #1 goal. We take great pride in doing it correctly the first time, and use only the highest quality parts and procedures so that we may meet or exceed your expectations.
We guarantee our replacement work and repairs for one year, parts and labor included. All call backs are handled as a top priority, which many times can be handled the same day, but always as quickly as possible.