Garbage Disposal Replacement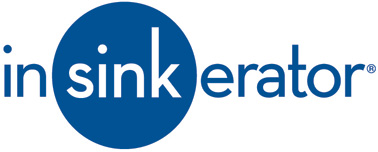 Garbage Disposals are one of the handiest appliances in your kitchen, and is probably something you don't think about very often until it stops working. If it's time for a new garbage disposal, Waukesha Plumbing can take care of it for you. We feature quality Insinkerator garbage disposals to fit every need and budget. We will install a new garbage disposal and return your kitchen sink to normal.
There are several levels to choose from:
Basic-Level: Insinkerator Badger 1 – 1/3 HP with a one-year warranty .

Mid-Level: Insinkerator Badger 5 – 1/2 HP with a two-year warranty.

Best-Level: Insinkerator Pro 750 (Whisper Quiet/Anti Vibration) – 3/4 HP with a five-year warranty .

A basic-level model is for someone who uses the garbage disposal occasionally. A mid-level unit is popular for basic use. The high-end garbage disposal is for people who use their disposal a lot and consider a disposal to be an appliance just like a stove or fridge – someone who wants the best.
Contact Waukesha Plumbing today for your garbage disposal repair or replacement needs.
We are full service Master Plumbers covering S.E. Wisconsin using the most updated techniques, and only the highest quality parts and fixtures whether it be for repair or replacement.
Or Call (262) 224-8377
Serving Waukesha, Milwaukee, Walworth and Jefferson Counties
Service Areas Include:
Waukesha Plumbing proudly serves Waukesha, Milwaukee, Walworth and Jefferson Counties including:

Satisfaction Guarantee
At Waukesha Plumbing your satisfaction is our #1 goal. We take great pride in doing it correctly the first time, and use only the highest quality parts and procedures so that we may meet or exceed your expectations.
We guarantee our replacement work and repairs for one year, parts and labor included. All call backs are handled as a top priority, which many times can be handled the same day, but always as quickly as possible.