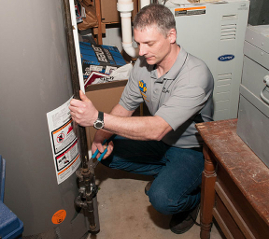 A Master Plumber on Every Call
We use quality parts that are well built to last , and installation methods that will remain solid for a lifetime.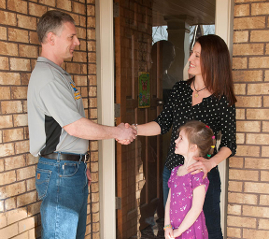 Fast and Friendly Service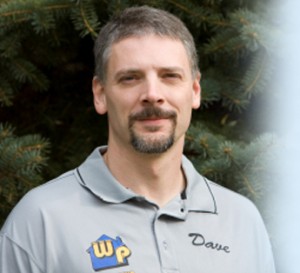 A Message From
Dave Treutelaar
Owner & Licensed Master Plumber
We live in a world where good service and quality can be, unfortunately, hard to find.
When I went into business I decided the most important thing we can do is return your phone calls immediately, show up on time, do what we say at a fair price, and use quality materials designed to last.
We do these things because we respect you and consider your time valuable. We don't want to be your plumber for just today; we want to be your plumber for life.
Thank you for choosing Waukesha Plumbing.Proudly Serving Waukesha, Milwaukee, Walworth and Jefferson Counties
A Master Plumber is standing by to take your call
Call Now! - (262) 224-8377
Our Satisfaction Guarantee
At Waukesha Plumbing your satisfaction is our #1 goal. We take great pride in doing it correctly the first time, and use only the highest quality parts and procedures so that we may meet or exceed your expectations. We guarantee our replacement work and repairs for one year, parts and labor included. All call backs are handled as a top priority, which many times can be handled the same day, but always as quickly as possible.
Waukesha Plumbing Proudly Serves Waukesha, Milwaukee, Walworth and Jefferson Counties including ...
Mukwonago, Milwaukee, New Berlin, Pewaukee, Whitefish Bay, Brookfield, Wauwatosa, Eagle, Sussex, Hartland, Oconomowoc, Elm Grove, Franklin, Muskego, Shorewood, West Allis, Greenfield, and Greendale. Our Service area is constantly expanding. If you don't see your area listed, please give us a call at (262) 224-8377
What Our Customers Are Saying